About Us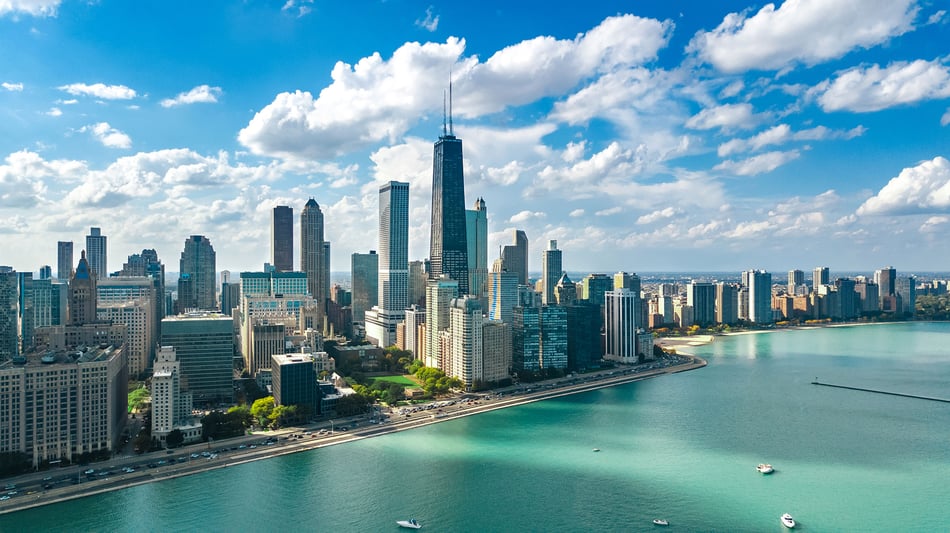 Like most companies, our beginnings were humble. In 1901, we started with $100,000 of capital, 3 employees, and a small number of Illinois merchants, farmers, and homeowners who purchased our fire insurance policy. Our name was Mutual Fire Insurance Company.
By the 1960s, under the leadership of Marvin E. Pritikin, we merged with Founders Mutual Insurance Company, which mainly wrote fire coverage for foundry workers and converted to a stock company under the name of Illinois Founders Insurance Company. We were among the first insurers to issue payments to Chicago policyholders who lost their homes as a result of the civil unrest following the assassination of Martin Luther King in 1968-in one case with only a picture of the house once standing and a burnt mailbox with the house numbers on it. We began writing liquor liability coverage, a current specialty of ours, for Illinois taverns and restaurants at the end of the 1950s.
Mr. Pritikin, in his 60s and without family in the business, sold Illinois Founders to the Lutz family in 1982. In 1990, Illinois Founders added personal automobile to our lines of business. We dropped "Illinois" from our name in 1999 to reflect our expansion into additional states.
Today, our surplus exceeds $60 million, our writings exceed $100 million, and we employ about 200 people spread over five states. Headquartered just north of Chicago's O'Hare airport, we are still writing the same coverages for homeowners, automobile owners, and business owners, but our writings now span 22 states.
Some of the things that make us special to our agent-partners are:
Financial strength
Willingness to expand into new markets and develop new niche products
Technology integration
Superior underwriting, billing, and claims service
An energetic, diverse workforce speaking nearly 20 different languages
Emphasis on polite and friendly personal relationships
Dedication to the independent agent
Most importantly, integrity
Contact us today about an appointment.